Rental and Try-Out
Digital Tool & Die has a wide range of press capabilities that can accommodate stamping dies including two 1000 ton machines up to 240" long x 84" wide. We can handle tool sections weighing up to 30 tons each and shut heights of up to 54". We have full automatic feed coil reels and scrap removal provisions. Our operators are toolmakers, so you can be confident that all aspects of the setup and production process are monitored by trained professionals. We also have capabilities for operating special controls that may be required for tapping units, fastener feeders, or other specialty die equipment.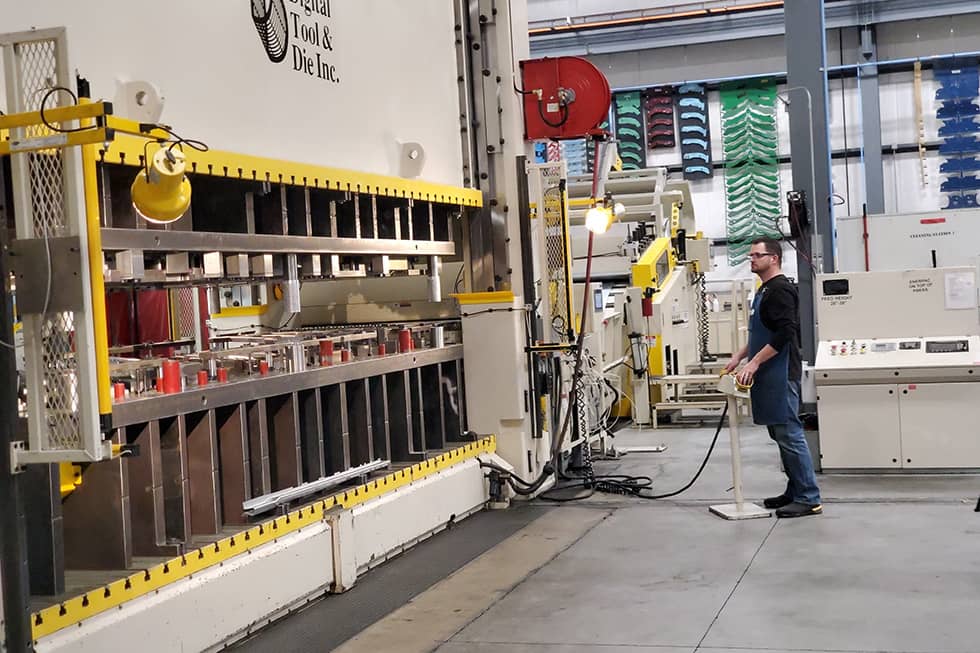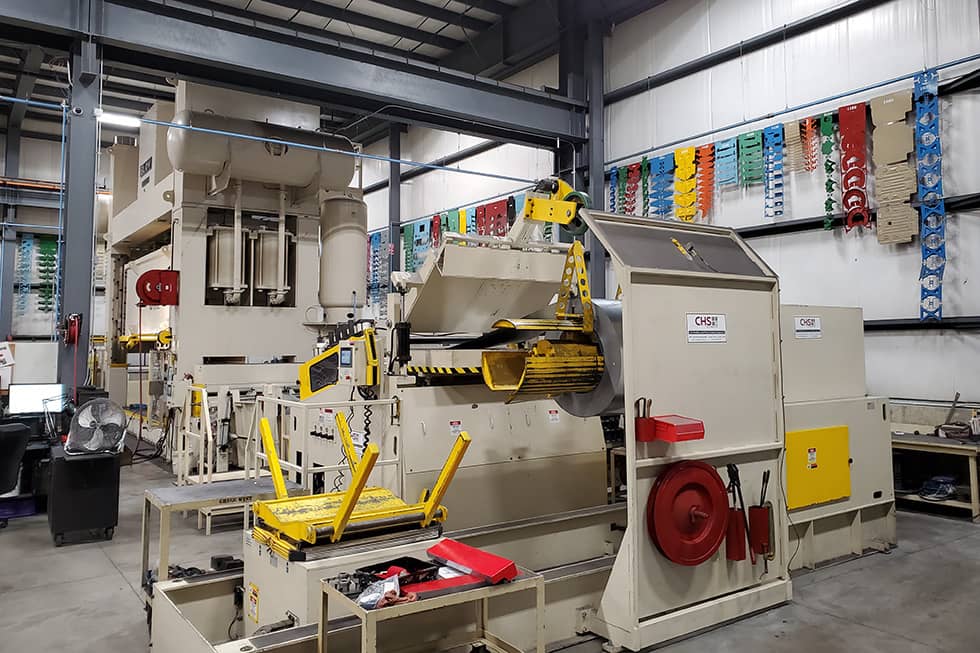 LCC Tool Buyoff
We can assist with die startups, quality reporting, run at rates, and bench buy-offs before the tool ships to the final stamping location. With our in-house capabilities, we can make any minor or major adjustments to ensure the tool and part quality level are confirmed. We can handle all aspects of the buy-off process in addition to our many other services such as spare components and shipping.
Temporary Production Runs
Digital Tool & Die can offer temporary production assistance to clients due to capacity overflow or in the event of equipment breakdown to prevent a costly shut down or part shortage. Our stamping presses range from 250 to 1000 tons and can work with materials thicknesses from .020" to .375" and 65.0" wide coils.