Tool Repair & Maintenance
Digital Tool & Die services all types of metal stamping dies. Our experienced toolmakers and state of the art facility allow us to provide exceptional service. With complete in-house capabilities, including a covered flatbed semi capable of hauling 32,000 lbs, we can expedite any tool repair 24/7.
Emergency Tool Repairs
Mishaps happen at what seems to be the worst times. Let our team help you get back up and running! From individual replacement components to complete tool rebuilds, we do what it takes to get the job done right. We routinely handle tools up to 240'' in length and up to 60,000 lbs and can assist with producing bank builds during the repair process if needed.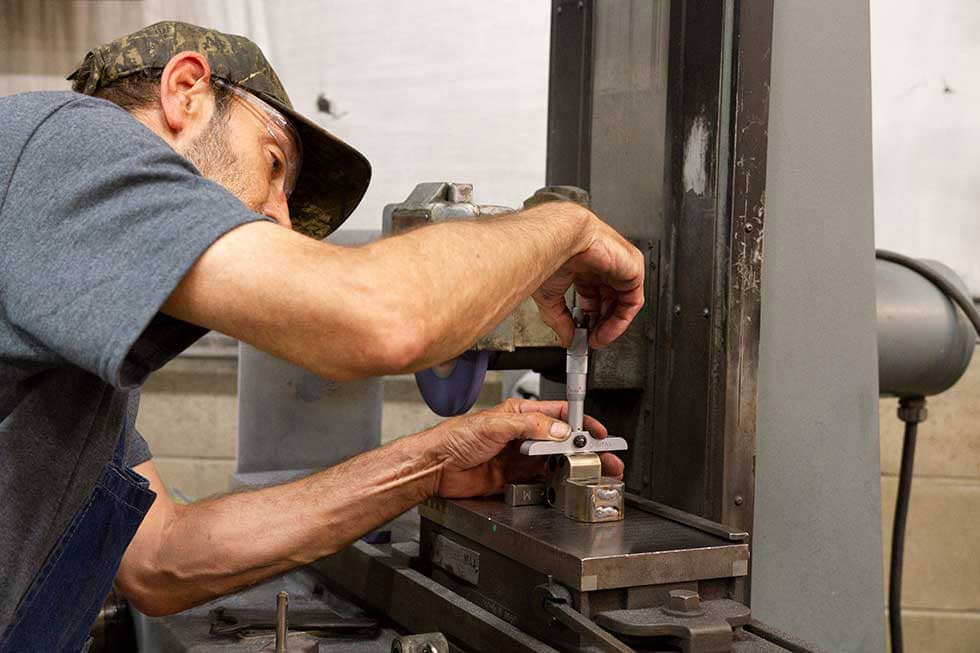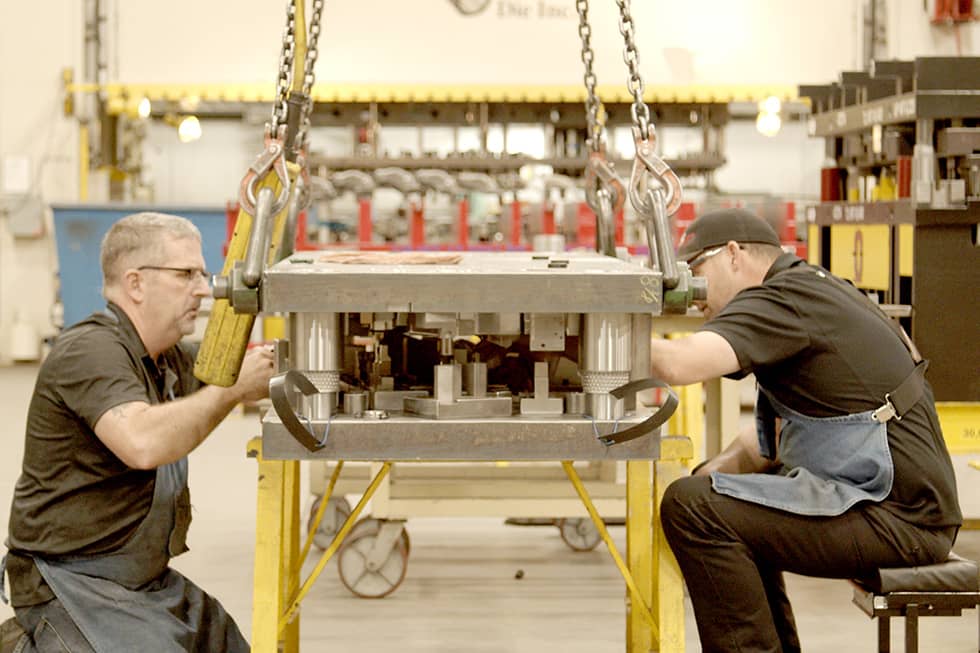 Maintenance
Production schedules can be very demanding, and the neglect of much-needed tooling maintenance can cause major issues with part quality and tool performance. We have a well-trained staff that can assist in keeping your dies running correctly. We perform simple maintenance such as inspections and basic sharpening or complex overhauls of draw and cam stations. We always go above and beyond and offer solutions to improve unwanted tooling issues.
Replacement Die Components
We support many stampers with custom tool components and spare die details. From trim punches and dies to complete draw cavities, we can do it all! We can make from provided CAD information or reverse engineer an item to produce the information necessary to manufacture. We have a dedicated team that manages the process from start to finish to ensure quality and on-time delivery every time.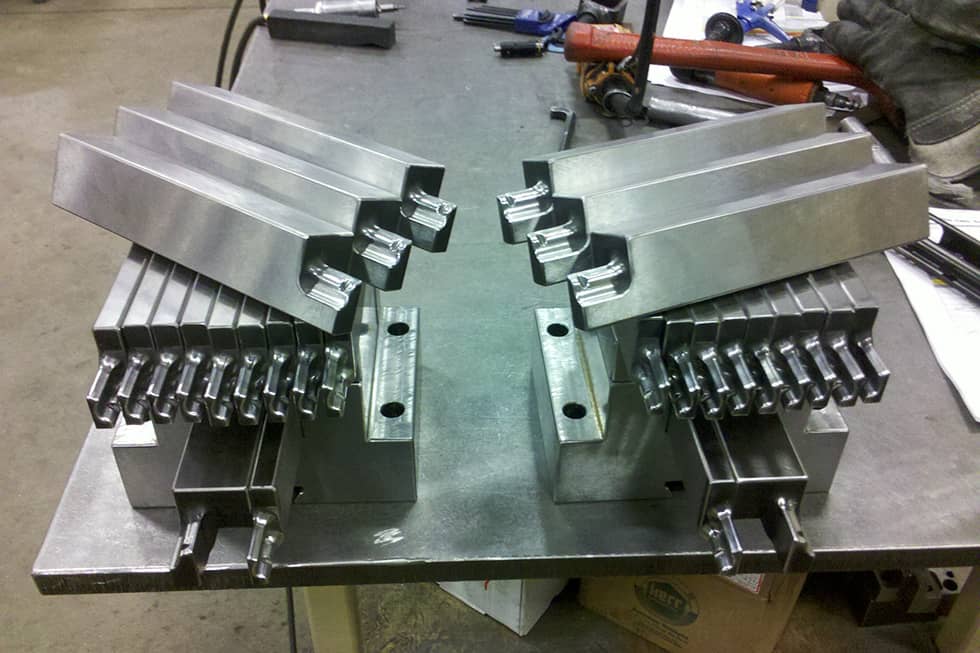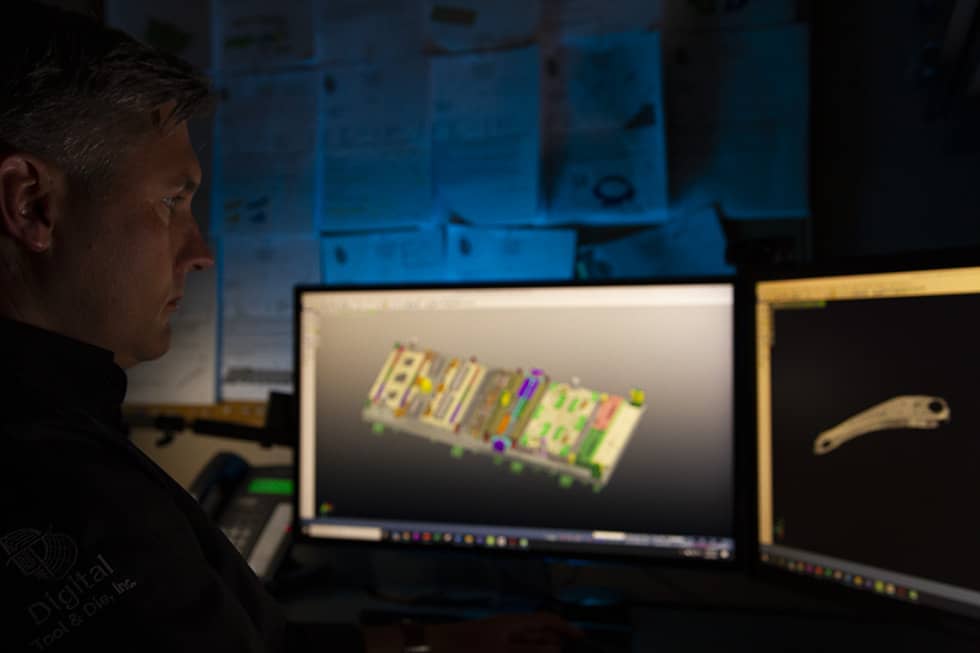 Engineering Changes
We know planning and running a long-term bank of parts can be a headache—from finding extra bins and storage to dealing with production capacity issues. We work with our customers to expedite minor and major tool updates and minimize the amount of time the tool will be out of service. We can service domestic and international tooling.
Die Shipping
To help expedite our services, Digital Tool & Die owns and operates a covered flatbed truck capable of handling loads up to 32,000 lbs and 26 feet long. We have a dedicated shipping department that is trained to load and unload dies, coils, fixtures, and many other items safely and efficiently. To contract us for shipping services please contact us for availability.
More About Our Repair & Maintenance Program
Available 24/7 service
In-house certified welding staff
Complete modern machining capabilities up to 120''
Large wire EDM department
Covered flatbed Semi
On site Engineering & Quality departments
Dedicated project managers
Several large presses with modern feed lines
Talented tool makers & knowledgeable staff